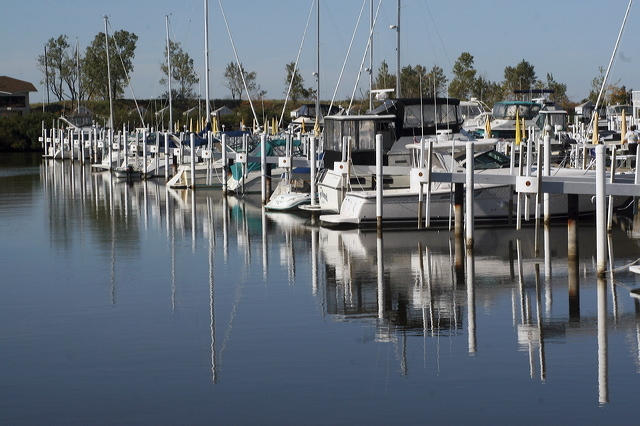 Local Entertainment, Shopping, and Dining
The Preserve is minutes away from downtown New Buffalo, which itself is at the heart of Harbor Country. Restaurants range from casual to fine dining. The most popular restaurant in Harbor Country, The Stray Dog, is just a short walk from all the residences of the Preserve. Antique shops, art galleries, boutiques and gift shops can be found in every direction. In nearby Three Oaks, entertainment options include both the Vickers Theater – an art film house, and a  performing arts venue. Also close by is the Four Winds Casino (just two miles down the road from the Preserve), and local pubs, some of which have live music. 
 Check out Harbor Country's website to find places to shop, eat, and drink!
Entertainment
Theaters
Acorn Theater, Three Oaks
AMC Showplace Theaters, Michigan City
Celebration Movie Theaters, Benton Harbor 
Dunes Summer Theatre, Michigan City
Vickers Theatre, Three Oaks
Art Galleries
Judy Ferrara Gallery, Three Oaks 
A Drawing Room, Three Oaks 
Local Color Gallery, Union Pier 
Arbor3Arts, Three Oaks
New Buffalo Art Gallery, Three Oaks
Courtyard Gallery, New Buffalo
Casinos
Blue Chip Casino, Michigan City 
Four Winds Casino, New Buffalo
Outdoor Activities
Chikaming Township Park & Preserve
Deer Creek Hunt Club
Get Hooked Charters
Galien River Park Harbor Country Adventures, New Buffalo, MI
New Buffalo Sailing Excursions
Oselka Marina
Outpost Sports
Third Coast Surf Shop
Warren Dunes State Park
Weco Beach, Bridgman
Family Fun
Captain Mike's Fun Park, Bridgman 
I Love Toy Trains Store, Michigan City 
Kids/Cyber Quest, Four Winds Casino 
Washington Park Zoo, Michigan City
Golf
Briar Leaf Golf Club, LaPorte
Brookwood Golf Course, Buchanan
Whittaker Woods, New Buffalo
Shopping
Antiques
Dunes Antiques, Harbert
Lakeside Antiques, Lakeside
Trilogy Antiques & Design, Three Oaks
Clothing
Frolic, Sawyer
Lighthouse Place Premium Outlets, Michigan City
Third Coast Surf Shop, New Buffalo
Goods & Heros, New Buffalo


Home Goods & More
Alapash New Home, Three Oaks 
Customs Imports, New Buffalo
Hearthwoods Cottage Design, Lakeside 
Mix & Mingle, New Buffalo
Trilogy, Three Oaks 
Farmers Markets
New Buffalo Farmers Market, Thursday Nights, New Buffalo
Three Oaks Farmers Market, Friday nights, Three Oaks
Skip's European Farmers Market, Saturday & Sunday, Union Pier
Associations & Non Profit Groups
Land Preservation
 Chikaming Open Lands, Sawyer
Business & Tourism
Harbor Country Chamber of Commerce, Office in Three Oaks
New Buffalo Business Association, New Buffalo
Michiana Humane Society, Michigan City, IN
New Buffalo Explored, New Buffalo
Festivals & Events
Harvest & Wine Festival, New Buffalo
Independence Day Celebration, New Buffalo
Dining & Drinks
Restaurants
Brewster's Italian Cafe, New Buffalo
Café Gulistan, Harbert
Casey's Bar & Grill, New Buffalo
The False Front, New Buffalo
David's Delicatessen, New Buffalo
Oaks Eatery, Three Oaks
Froehlich's, Three Oaks
Jackie's Cafe, New Buffalo
Luisa's Café, Harbert
Red Arrow Roadhouse, Union Pier
Redamak's, New Buffalo
Skip's Restaurant & Catering, New Buffalo
The Stray Dog, New Buffalo
Tabor Hill Winery & Restaurant, Buchanan
Timothy's Restaurant, Union Pier
Viola Café, Three Oaks
Wineries
Fruitful Vine Wine Tours
Contessa Wine Cellars, Coloma
Domaine Berrien Cellars, Berrien Springs
Fenn Valley Vineyard & Wine Cellar, Fennville
Free Run Cellars, Berrien Springs, Union Pier
Karma Vista Vineyards & Winery, Coloma
Lemon Creek Winery & Fruit Farm, Berrien Springs
Round Barn Winery, Baroda, Tasting room in Union Pier
Southwest Michigan Wine Trail Association St. Julian Winery, Paw Paw, Tasting room in Union Pier
Tabor Hill Winery, Buchanan
Warner Winery, Paw Paw, Tasting room in New Buffalo
White Pine Winery, St. Joseph
12 Corners Vineyards, Benton Harbor
Breweries
Journeyman Distillery, Three Oaks
Greenbush Brewing Company, Sawyer
Tapistry, Bridgman
Beer Church, New Buffalo
Ghost Isle Brewery, New Buffalo
Haymarket Brewery & Taproom, Bridgman